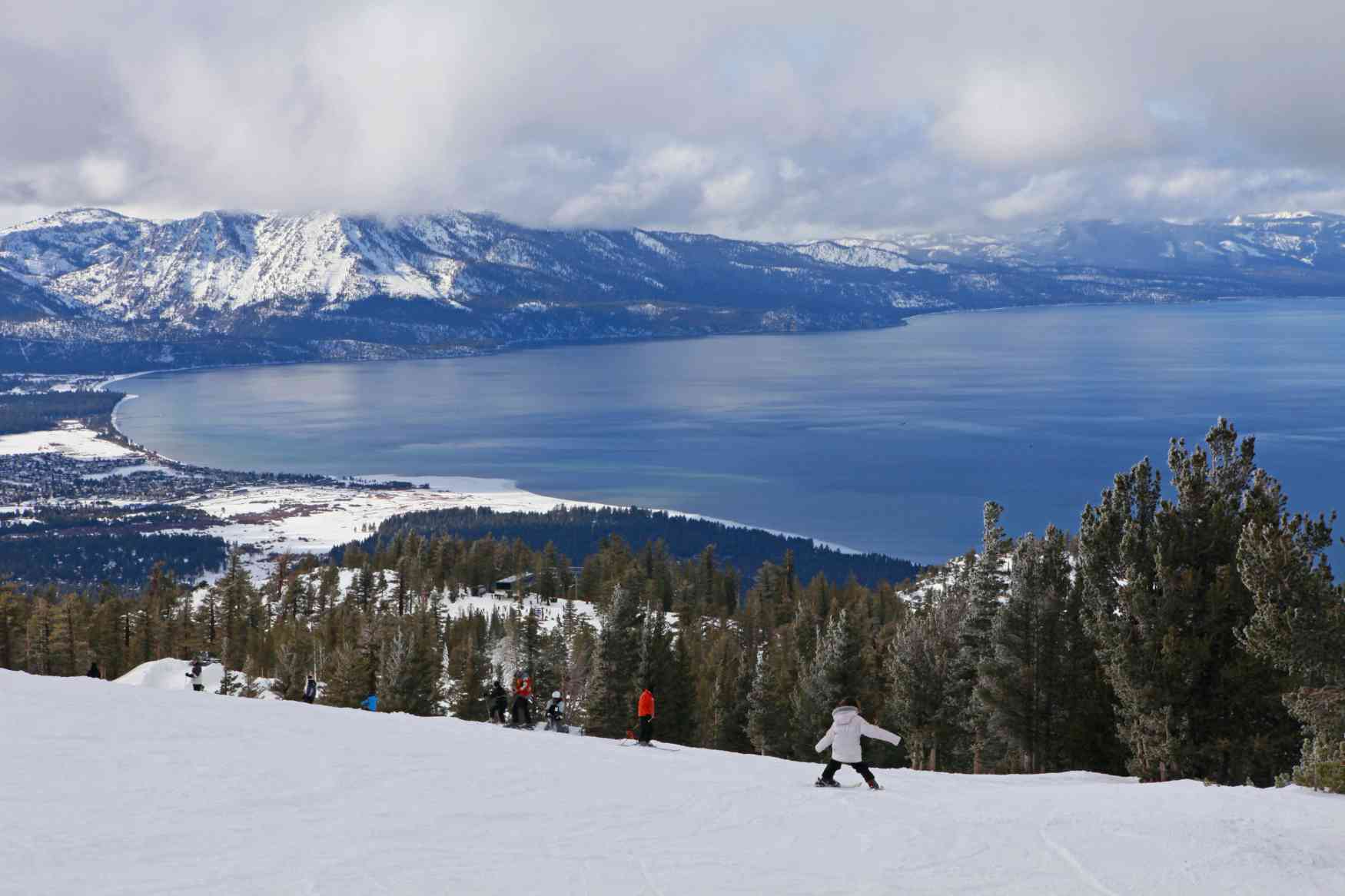 About Us
Pyramid Peak Properties is located in the South Lake Tahoe and Kirkwood Mountain Resort area, and was created to offer the finest services to vacation property owners and guest vacationers who love coming here to enjoy this special part of the High Sierra. In today\'s vacation rental market, we deliver our services with a fresh approach to helping guests enjoy a fantastic vacation, and helping property owners experience a positive return on their investment. Our three main areas of focus include Short and Long-Term Vacation Rentals, Home Sales, and Property Management.
Who We Are
The Wehan/Pilar family moved to Kirkwood in 1995 where we first started out as owner/operator of the Kirkwood General Store. Prior to this, we owned and operated Summit Marketing, Inc., which was a wholesale produce company marketing vegetables worldwide with year-round sales of bell peppers and asparagus. This company helped lay the foundation for Pyramid Peak Properties to be the successful company it is today. The company is family run with all staff members treated as though a part of the Wehan/Pilar family. This creates loyalty and pride in our service from all who work here.
Why the name Pyramid Peak Properties?
Pyramid Peak is a mountain in the Sierra Nevada mountain range within the Crystal Range, west of Lake Tahoe. It is the highest peak in the Desolation Wilderness area, El Dorado County, California with fine views of Lake Aloha, Lake Tahoe, Mount Tallac, Fallen Leaf Lake, Ralston Peak, and other lakes. Its unmistakable pyramid shape lends to its name. Pyramid Peak rises 4,000 feet above the South Fork of the American River Canyon at Twin Bridges. The most popular route, Rocky Canyon is an arduous climb. Pyramid Lake lies at the base of the peak. It offers more vertical relief than any other peak in the Tahoe region, along with great open-bowl skiing above timberline. From all points in the Lake Tahoe Basin, Kirkwood and the San Joaquin Valley, Pyramid Peak soaring at 9,983 feet is in our presence. A constant reminder the allure of Tahoe is not far and a cool mountain paradise awaits your presence. Pyramid Peak is considered "The Sentinel of the Tahoe Sierra" and Pyramid Peak Properties strives to be the same.
Our Staff
Joan Pilar, Broker/Owner
Joan began this company in 2010 and started with just a few vacation rentals. Since the market was not at its best she diversified into three branches of real estate. She took on Community Management of Homeowner Associations in Kirkwood and more rentals as she knew the real estate sales would come in its own time. Now Pyramid Peak Properties is sought out for its community spirit and personal integrity. She and her family came to Kirkwood in 1995 and are still here. Each family member is part of the team and community.
As past broker of Kirkwood Mountain Realty from 2003-2010, Joan is a motivated, creative and a versatile real estate executive with over twenty years of experience in the real estate business. Specializing in the sales and marketing of home sites, condominiums, shared ownership, new projects and luxury homes in the Kirkwood and Tahoe areas.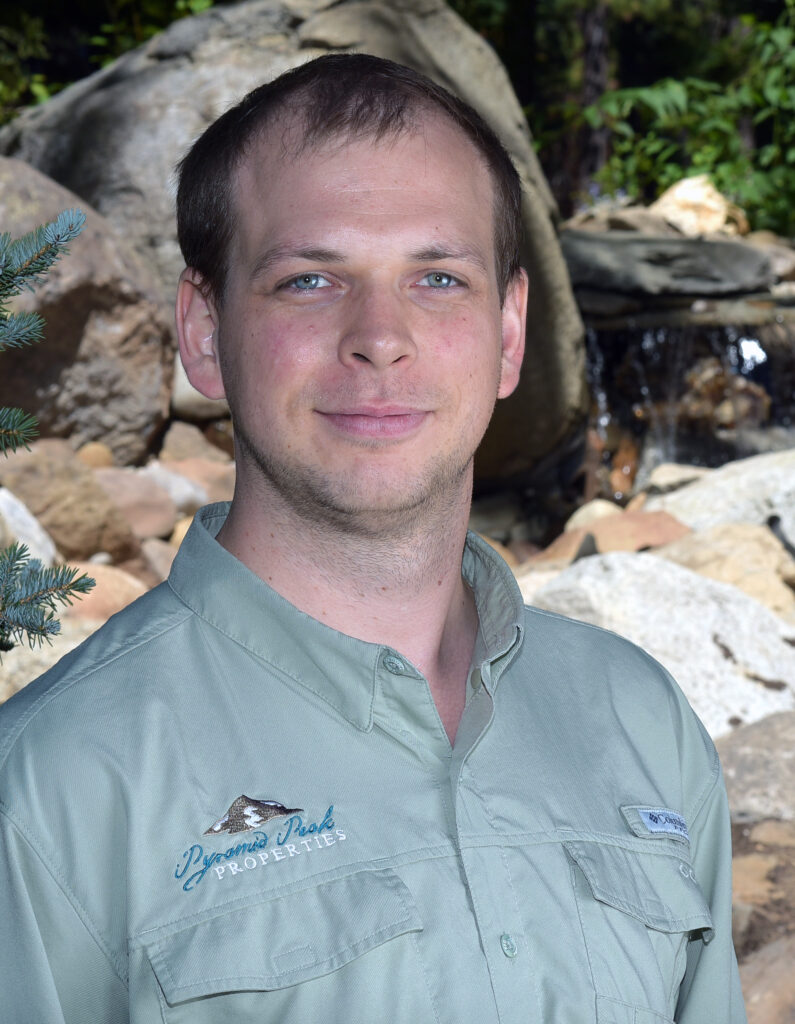 Cory Wehan, Maintenance Manager & Administration 
Cory has many talents, among them are his skills in our maintenance department. He can figure out how to solve almost any dilemma. His foresight and planning keeps us from making too many mistakes. Cory has accomplished learning the administrative and financial side of Pyramid Peak Properties as well. Invaluable to this company and community, Cory is a pleasure to get to know. He and his brother Bryce are the rock solid core of the business. Fun fact: Cory attended Kirkwood Elementary School that used to be located in the Sun Meadows 4 building, so Cory knows Kirkwood in and out having grown up there.
Kim Jones, Real Estate Sales, Reservations & Marketing
With a love of Lake Tahoe going back to childhood, Kim made the move to South Lake Tahoe in 2014. She brings 20 years of real estate and marketing experience to Pyramid Peak Properties, as well as a degree from CSU Long Beach. Kim's technical expertise in the real estate and vacation rental fields are essential to PPP's expansion into the South Lake Tahoe and Fallen Leaf markets. Her expertise of the unique market in Kirkwood is something you can rely on.
Kim is Joan's right-hand person and often is her co-listing agent in real estate sales. She knows her markets and helps with owner communications to keep everyone up-to-date on how well their properties are marketed or maintained.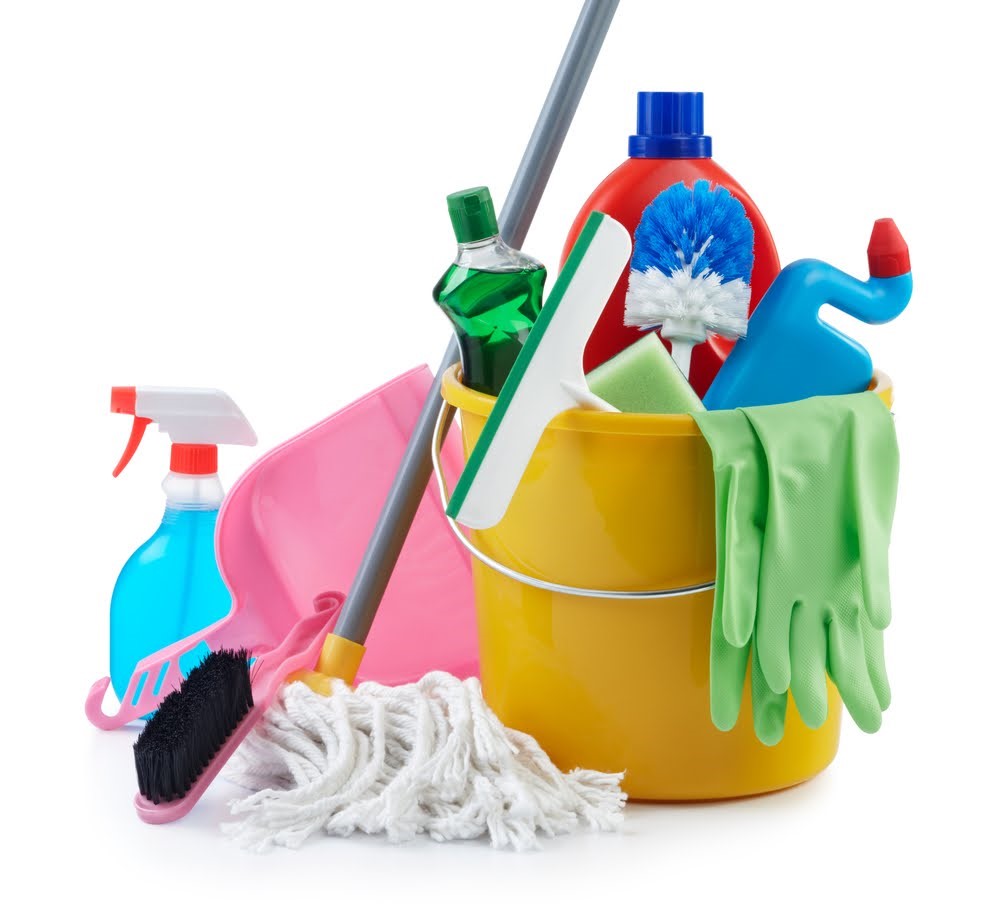 Shyanne Randall and team, Housekeeping
Shyanne joined our team in 2019 and has risen through the ranks. With her experience she has supervised our entire cleaning staff in multiple chaotic winters. She is transforming our standards and building a reliable workforce. We are lucky to retain Martha, Jason, Tim and Ana on our team. They are the hardest working on the planet!
Kelly Groover,  Accounting
Kelly is a long-time employee at Kirkwood Mountain Resort and now on our team bringing her knowledge of the valley and South Lake Tahoe alike. She is an avid outdoor enthusiast who loves back-country skiing, boarding, ice-skating and mountain bike riding. We\'ve known and adored Kelly for many years and so happy she is heading up our accounting department as well as a main reservations technician.
Bryce Wehan, Maintenance & Technical Systems, IT, Marketing, Real Estate
Bryce brings a plethora of talent to the team with his engineering mind and attention to detail. His background stems from his latest endeavor with the USDA ARS – Reno Unit as a Biological Technician after graduating UNR. We are happy Bryce is working all areas of the company and now fully licensed in Real Estate sales. He has been working with us off and on since 2010 and understands the challenges the High Sierra poses year-round. Bryce also grew up in Kirkwood and went to school with Maggie as his teacher. He was on the Kirkwood Ski Education Foundation Race Team. Bryce coached for 8 years at KSEF, but now is searching for more family time on the weekends. He is married to the most wonderful person, Mei, and now with Eizen adding to their family. Eizen is already learning the in\'s and out\'s of the business.
Shayma Gross, Reservations & Marketing
Before finally settling in Gardnerville, NV Shayma went to college in Long Island, NY where she studied Marine Science. After college she sailed on several traditional rigged sailboats on that focused on outdoor education on both the West and East Coast. She traveled aboard these vessels as far North as Nova Scotia, along the Eastern Seaborg, through the Bahamas, to the Caribbean Islands and as far South as Venezuela teaching high school and college age students about life at sea, celestial navigation and marine biology. Once her life at sea came to an end, she focused on her family and got her Master's in Secondary Education.
Shayma began her career in the mountains in 2006 working for the Kirkwood Community Association at Kirkwood Mountain Resort. Once hooked on the ski and mountain lifestyle she never left. She worked for Kirkwood for about 8 years and then moved to Heavenly for 5 years before starting her journey with Pyramid Peak Properties in the chaos of the pandemic in 2020. She is married with 2 young kids and they love to spend time in the outdoors enjoying everything this beautiful area has to offer.
Shayma brings a variety of skills and local knowledge to our diverse team. She loves to talk about area and thing to do while you are here so make sure to ask her recommendations on your visit!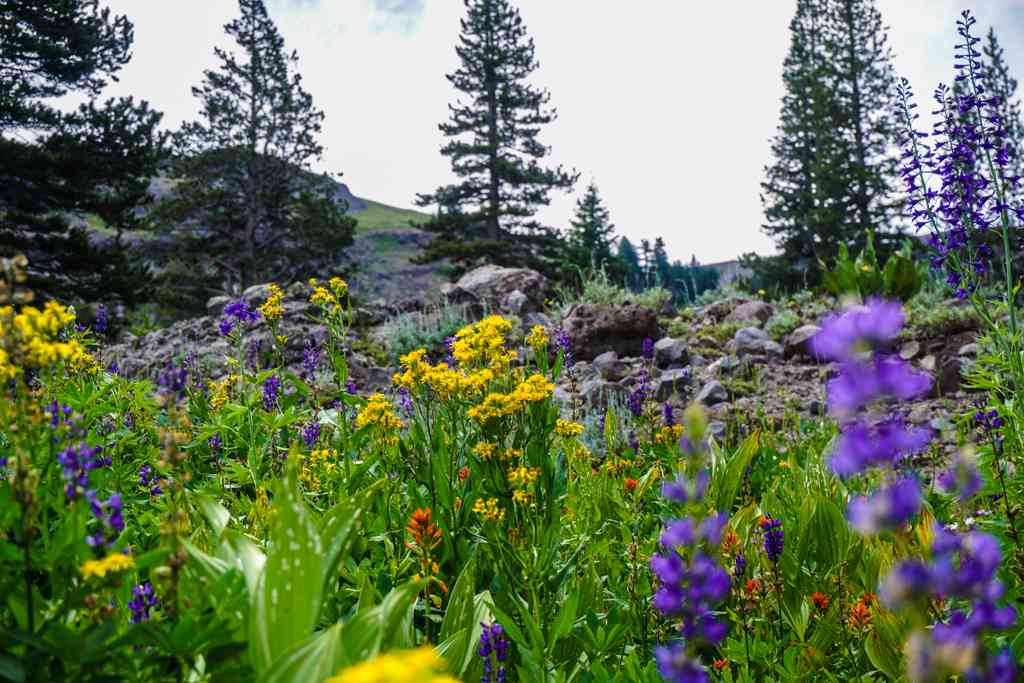 Sean Kennedy, Maintenance
Sean has been living, working and playing in the Kirkwood area since the 80's. His 15+ years of experience in management and supervision include a wide skill set. He is successful in security, generator and propane operations, first responder, search and rescue, heavy equipment operations and facilities management. Recently spending time in Tennessee and Mexico has brought him full circle back to the place he loves the most. Kirkwood is where the outdoor pleasures of the mountain and close friends make life great.
Mei Wehan, Reservationist
A native of Japan, Mei moved to Reno, Nevada, in 2010 to study science. She fell in love with the beauty of Lake Tahoe and the surrounding Sierra Nevada. She appreciates interacting with people and is keen to help guests feel at home as she has done herself.
Mei enjoys exploring Kirkwood Mountain Resort for its year-round activities, such as photography, hiking, disc golf, and snowboarding. Her 2-year son is her outdoor companion.