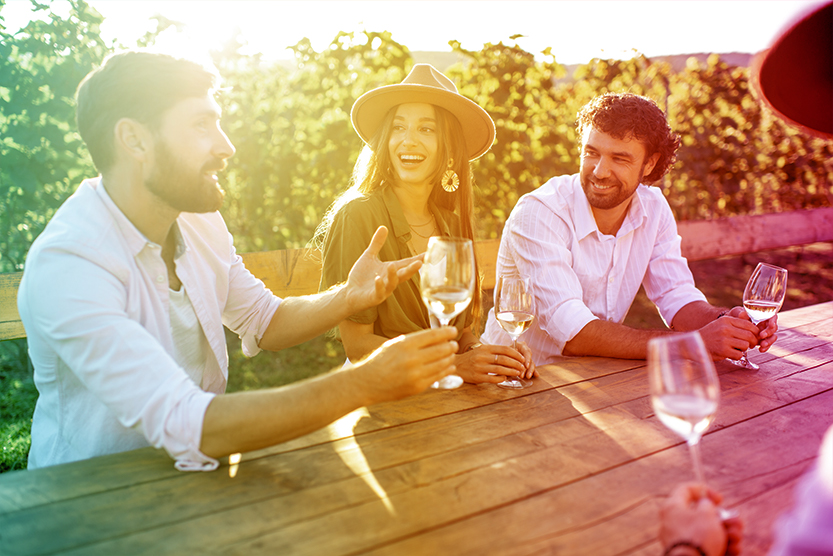 Wine Tasting
Try infamous California wines and more from this list of vintners and wineries.
There are 24 wineries dotting the countryside in El Dorado County off Highway 50 between Sacramento and Tahoe. Many of these wineries are family-operated. Hours for wine tasting vary with the season.
Phone: 800-306-3956
Drive back to the bay area via Highway 88 and dip into the Amador County world of today, where gold once reigned, twenty-eight wineries produce a new treasure: the superb wines which have earned Amador County international recognition. The wineries of Amador County Vintners Association are primarily small, family-owned operations whose proprietors make and sell their own wines and greet visitors in their tastings rooms.
Phone: 888-655-8614 or 209-245-6992